We travel to remote film locations across North America with everything we need to get the shot. If your shoot is in the west half of the U.S., we'll often bring our mobile film headquarters, (grip RV loaded with camera gear). We have a 500ah lithium, battery bank for generator-less charging and Starlink Internet for production team use on set.
We are travel enthusiasts. We've been nomads living in our RV full time for 5+ years. This lifestyle allows us incredible flexibility and on-site travel accommodations.
Scalable
Team to Fit Any Project.
Our clients are excited to work with a focused small team, rather than a bloated production that has unnecessary roles that slow down the process. You'll be impressed at how much we can get done with a two person crew. We can do all pre-production, production and post-production in house.
However, we also understand when larger projects call for speciality roles, and we can call on our vast network of creatives to scale our team.
Capabilities
We have the high-end camera equipment and dedicated team to get the job done.
Clients we work for
Our clients.
Suzuki, 2020
www.suzuki.com
Honda, 2020
www.powersports.honda.com
X-Games, 2020
www.xgames.com
Hoonigan Racing Division, 2023
www.hooniganracing.com
Hyundai, 2019
www.hyundaiusa.com
Sotheby's Int., 2021
www.sothebysrealty.com
Pacific Sotheby's, 2019
www.sothebysrealty.com
FMF Racing, 2022
www.fmfracing.com
Sherco, 2023
www.sherco.com
Oneal Racing, 2016
www.onealracing.com
Arctic Cat, 2016
www.arcticcat.com
KC Hilites, 2023
www.kchilites.com
ARB USA, 2023
www.arbusa.com
Rugged Radios, 2022
www.ruggedradios.com
Testimonials
What our clients say
about our content.
Product Commerical
"We have used Sky Pixel numerous times and each time the professionalism blows me away. On time, correct equipment, and the cinematography quality they produce is next level. Our business will be using them again in the future for more filming/ edit needs."
Live Event Coverage
"Blake and Rachel are true professionals in video production and film editing. They are dedicated to producing the best in action sports cinematography and drone footage. Their video product is of the highest quality. It was a pleasure to have them at our last event and look forward to working with them in the future."
Film Production
"Blake and his crew is outstanding to work with. very professional and never cuts corners. His work is always cinematic and the final products look beautiful. He has only industry leading top quality equipment and gets the job done fast. I would recommend SkyPixel for any video film production needs. He is attention oriented and always goes above and beyond to set expectations high."
Awards & Honors
The awards won
from our work.
Our compelling imagery has captivated audiences around the country. We have won multiple Telly awards over the years.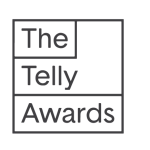 Blake is a creative filmmaker, bi-lingual in Spanish and constantly pushes the envelope. He's your "one more shot" guy.

Rachel is the glue that holds Blake together, tasked with pulling focus and DIT on set.
Collaboration
Got a project?
Let's talk.
We're a team of creatives who are excited about unique ideas and providing exceptional content to companies to create brand identity and social media prowess.